Upcoming
June 2022
Christmas is coming early! Our designer Adelphi will be showcasing our Christmas bestsellers on Create and Craft. From perfect poinsettias to familiar festive friends, tune in at 7:00 pm on the 29th of June to shop our Christmas collection and watch live product demonstrations.
August 2022
We will be back on Create and Craft with a brand new collection inspired by nature! With two new card kits and picturesque larger scenes, this is a show you don't want to miss. Block out 3:00 pm on the 15th of August for an hour of capturing the world in pixels.
Historical News
July 2020 - Pixelhobby UK Partners With Local School For Lockdown Project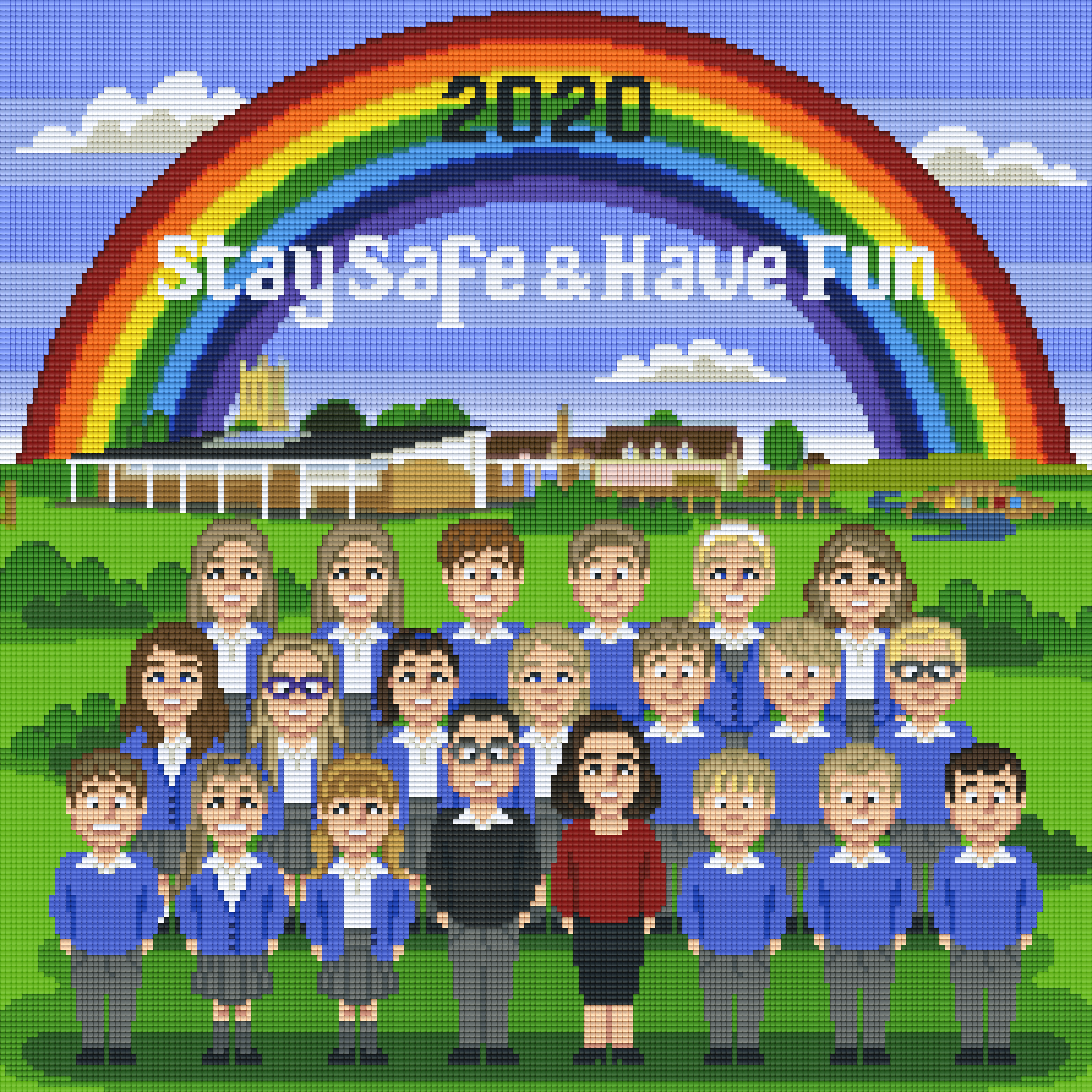 At Pixelhobby UK, we are actively engaged in bringing fun to the community through crafting and the lockdown has made this even more important. To help children have fun as they study from home, we recently partnered with the Year 6 students of North Petherton Community Primary School to create a personalised pixel project! Featuring caricatures of the headteacher Mr Hobbs, deputy head Ms Penfold and the 19 students that participated in the project, the 51cm by 51cm pixel piece was created by our design team to capture the school spirit as well as the lockdown experience.
The project breaks down into twenty standard baseplates, each of which was sent to the children participating with full instructions and the required materials on how to complete their part of the project. As the children completed the baseplates, they were delivered back to our Pixelhobby UK team, who sent photos to all the families participating in the project so they could see it come to life. Once all twenty baseplates had been finished and returned, our team connected the baseplates together using dovetail joiner clips to produce a seamless image. The complete picture was then framed with a bespoke-designed metal frame.
We are now extending this fantastic opportunity to other schools across the country to produce a project that is unique to them and helps bring the students together while they are unable to attend school. If you are interested in partnering with Pixelhobby UK please contact us.
February 2019 - XL 1 Baseplate Unicorn Kit Awarded Highly Commended In Craft Business Awards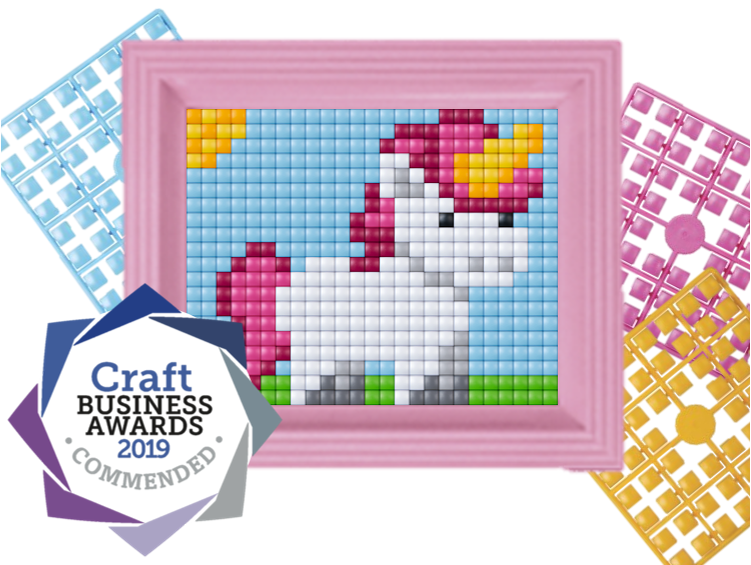 Our Pixelhobby UK team were honoured to attend the 2019 Craft Business Awards held at the CHSI Stitches trade show for the creative craft industry. We are delighted to announce that our XL 1 Baseplate Unicorn Kit has been awarded Highly Commended in the Best Children's Product category of the Craft Business Elite Industry Awards. New for 2019, the Elite Industry Awards were judged by a panel of industry experts, including Caroline Brooke, buyer for children's products at Hobbycraft.
As a small family-run business we are especially excited to see our products making an impact on the children's craft industry. When we first discovered Pixelhobby products being tailored almost exclusively to adults, we saw the potential for Pixelhobby to be enjoyed by people of all ages. Pixelhobby UK was born from the idea that we wanted to create pixel kits for children to compliment the existing larger kits for adults. The Pixelhobby XL range has helped us to achieve this goal.
Our XL 1 Baseplate Unicorn Kit was created by our design team as one of the first XL 1 Baseplate Kits designed exclusively for Pixelhobby UK. Since the kit was launched in 2016, our XL 1 Baseplate Unicorn has been a Pixelhobby UK best-seller.
Janet Eden, owner of Pixelhobby UK, said the following in response to winning the award: 'Many thanks to Craft Business for giving us this opportunity and we are just delighted that our little unicorn has won!'
You can purchase our award-winning XL 1 Baseplate Unicorn Kit here.
November 2018 - Pixelhobby UK Partners With Crafts Beautiful For A Pixelated Birthday Celebration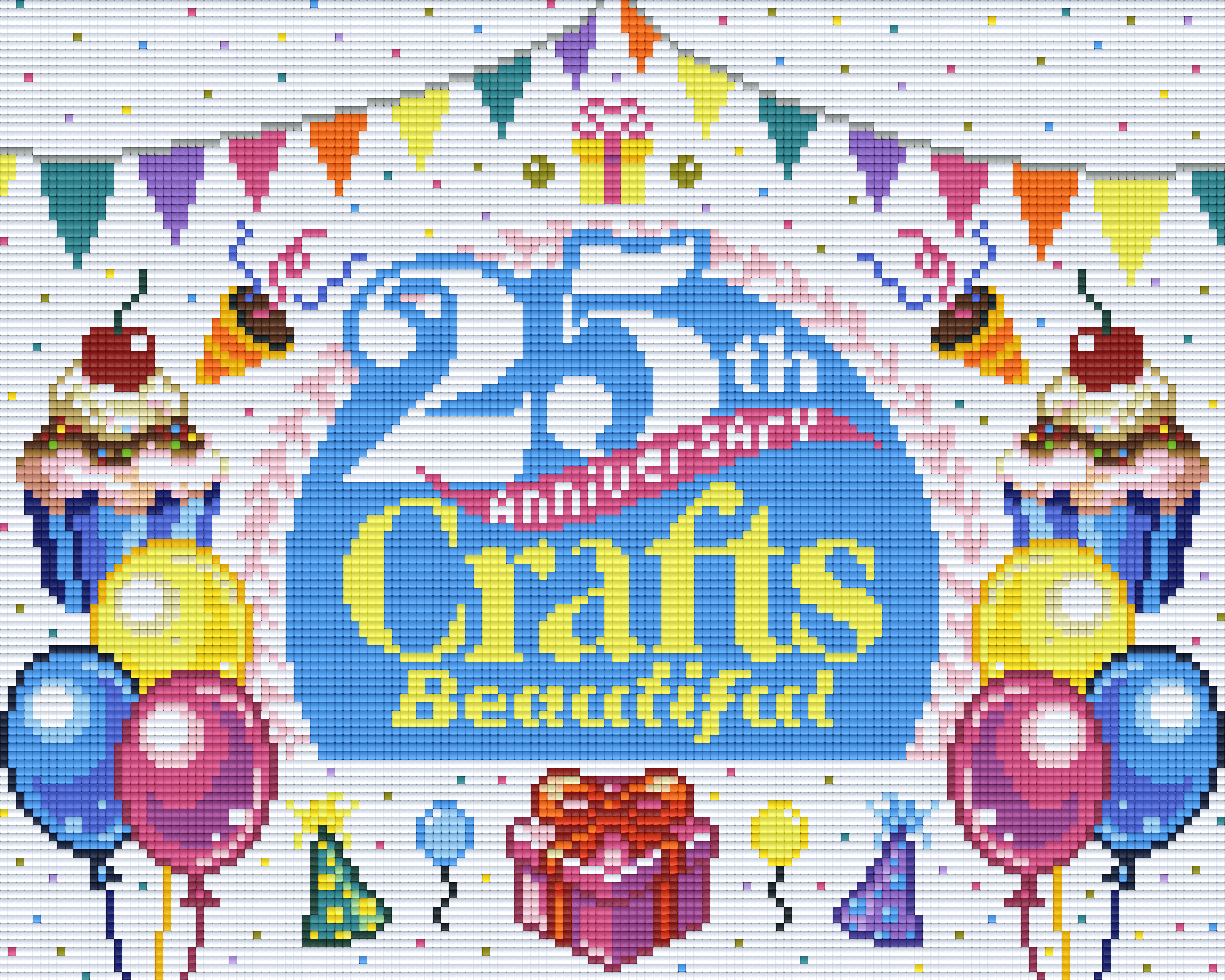 What is the best way to celebrate a 25th anniversary? At Pixelhobby UK, we've swapped the silver for an XL 36 Baseplate Kit, bespoke designed to celebrate 25 years of Crafts Beautiful magazine. Our Pixelhobby UK team joined Crafts Beautiful at the NEC for the Creative Craft Show from November 1st to November 4th 2018, giving you the opportunity to help us complete this extraordinary project.
Over the course of the four days, many pixellers from across the country came together to colour-match the pixels to the design and complete a Crafts Beautiful birthday baseplate. Our XL pixels are four times bigger than our standard size, making this collaborative project accessible for ages.
It was exciting to watch the project be transformed from design to pixels, gradually built up one baseplate at a time. Our Pixelhobby UK team loved meeting our dedicated pixellers and also making friends with those that were new to Pixelhobby.
The final pixel picture was framed in a 36 baseplate bespoke metal frame and gifted to Crafts Beautiful on our final day at the Creative Craft Show.
Thank you to all those that helped us complete this beautiful project!